WARNING Spoilers through Devil's Due.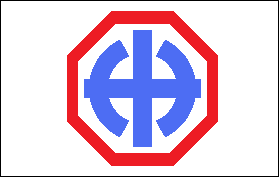 Oberleutnant Walbert Fiedler German pilot of the trimotor that brought the representatives to Zanzibar. [SoH Hb. p xix,9] Not happy member of the League of Tripoli, and source for information to the Japanese.
He is seen in Blood in the Water as a pilot, and looking very ashamed at Capitine de Fregate Victor Gravois lies.
In Devil's Due he is ruffed up and returned to Capitine de Fregate Victor Gravois. He was a goldmine of information on the League of Tripoli, Zanzibar, and probable fighter aircraft loaned to Hisashi Kurokawa. Most important is the Map of Kurokawa's Zanzibar he provides.
Ad blocker interference detected!
Wikia is a free-to-use site that makes money from advertising. We have a modified experience for viewers using ad blockers

Wikia is not accessible if you've made further modifications. Remove the custom ad blocker rule(s) and the page will load as expected.