Warning Spoilers through Straits of Hell.
USS Respite Island
(SPD-1) was a Self Propelled Drydock.
In Storm Surge Respite Island takes Chack's Rangers, Motor Torpedo Boat Squadron # 1 (MTB Ron-1), the float equipped P-40, and supplies to Diego Garcia or Laa-Laanti. She is used to Repair SMS Amerika.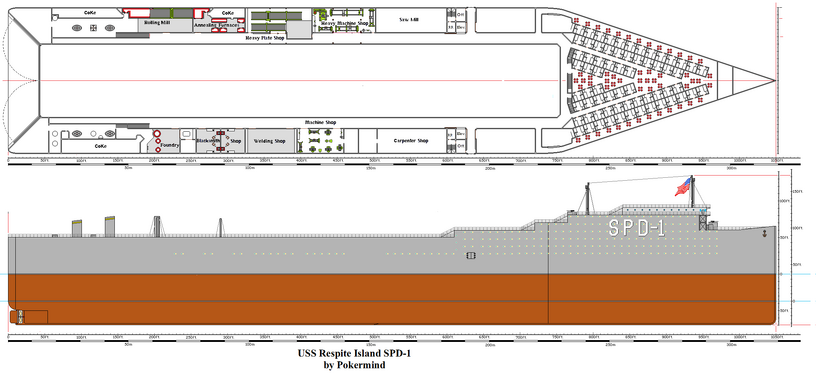 In Deadly Shores Repite Island leaves Laa-Laanti with Second Fleet South, she and USS Naga were sunk by a League of Tripoli Submarine, "Surcouf or one of her class," was identified by Matthew Reddy shortly after USS Walker sank her. This incident is mentioned in Straits of Hell.
Ad blocker interference detected!
Wikia is a free-to-use site that makes money from advertising. We have a modified experience for viewers using ad blockers

Wikia is not accessible if you've made further modifications. Remove the custom ad blocker rule(s) and the page will load as expected.