Warning Spoilers through Straits of Hell.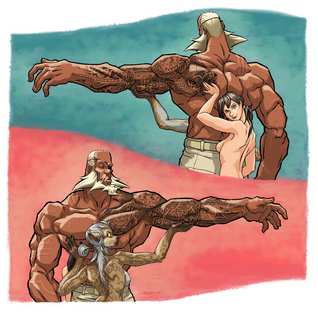 Risa-Sab-At was a wingrunner on Salissa.
Key Events
Edit
Risa was first introduced in Into the Storm along with her brother Chack-Sab-At. Her "relationship" with Dennis Silva was something the crew of Walker had always laughed about. Risa corrected her brother's initial identification of Walker as being a Grik vessel. She later fought in the battle against the Grik in the Jaava Sea.
Ad blocker interference detected!
Wikia is a free-to-use site that makes money from advertising. We have a modified experience for viewers using ad blockers

Wikia is not accessible if you've made further modifications. Remove the custom ad blocker rule(s) and the page will load as expected.