Warning Spoilers through Straits of Hell.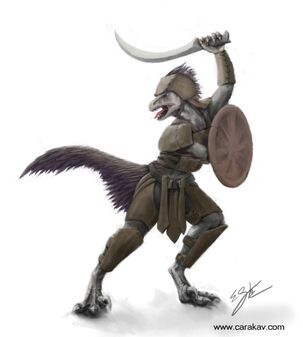 Halik was a fighter for entertainment—essentially a gladiator. He did well and, after Hisashi Kurokawa convinced the Celestial Mother that she had to think more strategically, Halik was promoted to lead Uul troops in battle.
Halik was the first Grik General to negotiate a truce with the Alliance. He agreed to not eat Alliance POWs and asked the alliance to treat a badly wounded General Orochi Niwa after a second truce General Niwa was returned to him.
Ad blocker interference detected!
Wikia is a free-to-use site that makes money from advertising. We have a modified experience for viewers using ad blockers

Wikia is not accessible if you've made further modifications. Remove the custom ad blocker rule(s) and the page will load as expected.