Warning Spoilers through Straits of Hell.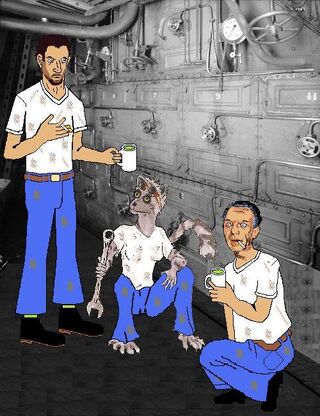 Gilbert Yager worked and lived in the engine room spaces of USS Walker. He argued that leaving those spaces for fresh air would reduce his ability to stand the intense heat. Before joining the Navy, Reuben and his fellow fireman (and secret half brother), Isak Reuben, had worked in the oil fields of the United States. After Walker arrived in the alternate Earth, Reuben and Yager, successfully drilled for oil to fuel Walker.
Against orders, Yager participated in the battle against the Grik fleet.