Warning Spoiler Rising Tides.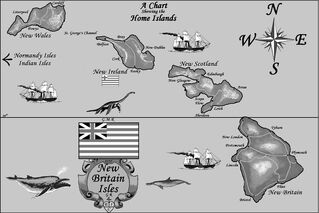 The Battle of New Scotland was actually two battle the land portion fought at the Scapa Flow Dueling Grounds, and the sea battle fought off New Scotland. It was between the Empire of New Britain Isles, and USS Walker and the Holy Dominion.
Ad blocker interference detected!
Wikia is a free-to-use site that makes money from advertising. We have a modified experience for viewers using ad blockers

Wikia is not accessible if you've made further modifications. Remove the custom ad blocker rule(s) and the page will load as expected.