Warning Spoilers through Straits of Hell.
Maggiore Antonio Rizzo Italian Areonautica Militaire League of Tripoli representative to Hisashi Kurokawa [SoH Hb. p xix, 9]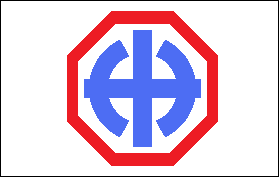 In Blood in the Water he welcomes Sandra to Zanzibar.
In Devil's Due he is the League of Tripoli's ambassador to Kurokawa, and in command of six Macchi-Messerschmitts the League lent Kurokawa. He is shot by Kurokawa near the end of Devil's Due. He told Sandra that he had a way off the island.
Ad blocker interference detected!
Wikia is a free-to-use site that makes money from advertising. We have a modified experience for viewers using ad blockers

Wikia is not accessible if you've made further modifications. Remove the custom ad blocker rule(s) and the page will load as expected.